A collaborative project between Bleep.com, GiveUpArt and photographer Shaun Bloodworth.
Three sides of visionary genius have come together to make the perfect tr∆angle of creativity and expression. The tr∆angle is green. A lot goes on inside the tr∆angle. The Green Series is what's going on inside it at this very moment. If, like us, you want to see, hear and feel what it's like to be inside that tr∆angle, then i'de click on over to Bleep and cop yourself the first in a series of limited edition 12″ vinyl packaged with exclusive prints that is being released in November. An exploration of Techno music in its rawest form, they serve you up some of the finest techno of the day. The first release, titled "BLPGRN001", is a double A-side featuring Karenn (a.k.a Blawan and Pariah) and The Analogue Cops (a.k.a Marieu and Lucretio).
You can also dance around in the tr∆angle with a load of other people if you want.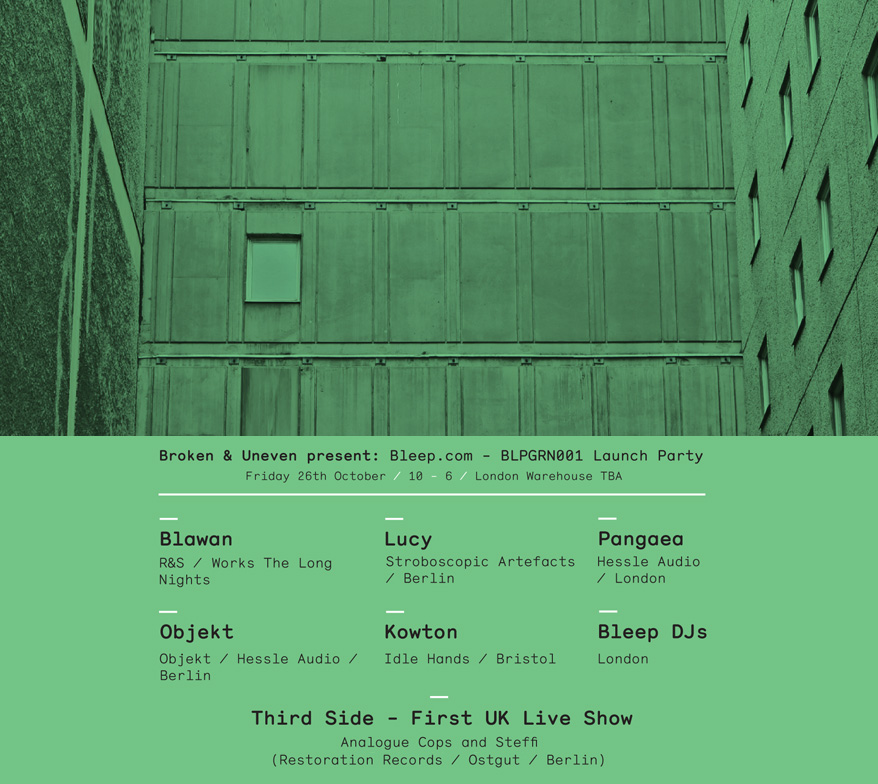 Cop tickets here.